Chilled Bleu Grapes Recipe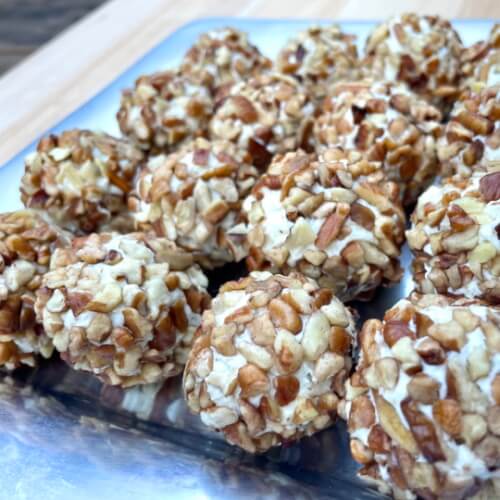 Ingredients:
8 ounce cream cheese, softened
4 ounce bleu cheese, crumbled
1/2 lb seedless green grapes, washed and patted dry
1/2 cup pecans, very finely chopped
Directions:
Combine cream cheese and bleu cheese; blend completely. Form a small ball of the cheese mixture, flatten between palms of hands, and form around each grape. Roll grapes in the chopped pecans to coat, and place in a flat casserole dish. When all the grapes are made, cover dish and refrigerate until serving time.