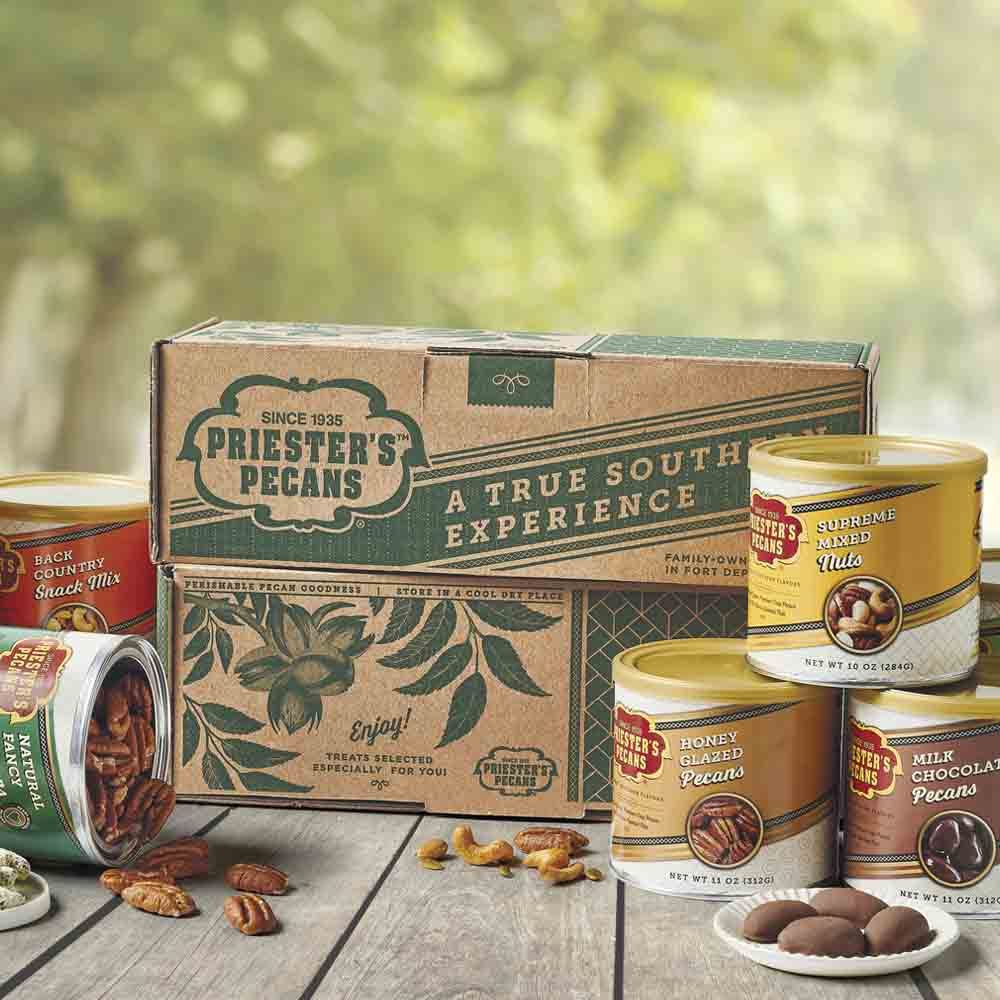 Create a Gift | Mix and Match Canister Gift Set - Select Any 3 Items
NEW! Hand select delicious Priester's Pecans flavors for yourself or create a thoughtful, gourmet gift set for someone else.

Simply choose any 3 of the flavors below. They'll arrive freshly -packed in a lovely designer gift box, and voilà! That's it! It's that easy. These canisters are perfect to give as individual gifts or as a 3-pack for A True Southern Experience.
Product Cost
Choose your 1st Flavor
$0.00
Choose your 2nd Flavor
$0.00
Choose your 3rd Flavor
$0.00
Choose your 1st Flavor